In today's business world, a sales manager is only as good as his/her sales team. An underperforming team could cause a company to lose out on lucrative deals while a team full of A-players can catapult a company's revenue far beyond expectations.
But it's important to note that building a successful sales team begins during the hiring process and continues throughout the employee lifecycle.
Here are six highly effective ways to build a cohesive, successful sales team.
1. Hire Right
While the hiring process is often neglected when building an effective sales team, it has a huge impact on your company. Developing the right hiring strategy will ensure you get the right sales representatives.
You may want to consider using a structured interview process with two essential elements: a formal standardised questionnaire and a semi-structured interview with about two separate managers. This will help test candidates' competency against the job description as well as help the hiring team makes an objective decision.
2. Induct and Train
Induction helps new employees understand the company, the culture, job responsibility and the expectations. Training, on the other hand, prepares the new sales representatives to perform the job at hand. Taking time to provide adequate induction and training will help your new team be more effective and productive.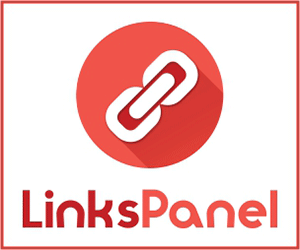 3. Encourage Healthy Competition
Salespeople are competitive by nature. You can tap into this competitive nature and encourage healthy rivalry between your sales representatives. One of the best ways to encourage healthy competition is introducing elements of gaming (gamification) such as leaderboards and points systems into your sales process. Gamification can be used in many ways – to motivate high performance through sales contests, to improve adoption of training tools by awarding points for using them and much more.
4. Establish Clear Communication
Creating a work environment of clarity is essential in building a happy, cohesive team. If your team is unsure of the expectations around sales, it may cause uncertainty and set people up for failure and infighting. To help your team thrives, be sure to give clear goals and fair expectations.
5. Provide Incentives
Providing incentives is a great way to motivate your sales team. Aside from the basic commission schemes, provide special incentives on a seasonal basis. The rewards shouldn't be predictable but instead focused on fostering a proactive spirit and driving sales in slow periods.
6. Recognize Your Team's Weak Spots and Complement Them
Every sales representative brings something unique to the table but they may lack a skill that makes them less competent. As a leader, it is important to find out what that is and leverage it to ensure your team remains competitive. When salespeople find themselves improving due to the other team members, it creates cohesion and less tense competition.

These are just some of the ways to build a winning sales team. Be sure to empower your team by providing a positive and educational environment in which they can work in.