Are you interested in social media marketing? This platform is an excellent way to strengthen your online presence and interact with your audience. You should keep reading if you are considering launching a social media marketing campaign.
You should not launch your social media marketing campaign before getting a better idea of how your target audience interacts with this platform. Keep in mind that social media is more popular among certain age groups and subcultures than others.
A large number of people have a Facebook account, but this does not mean they use it regularly or would be interested in connecting with their favorite brands on Facebook. You should use surveys to find out more about your customers' habits when it comes to social media and get a better idea of which sites they use the most.

Once you know which sites your customers use the most, you should create official profiles for your brand. Most social networks will give you the option to create an official page for your products or your brand instead of an individual account.
Add useful information to your profile such as more details about your products and a link to your website. Keep in mind that the information you share on your profile could convince the users of this social network to visit your website if they come across your profile.
Let your customers know about your social media marketing campaign. If you have a store, you should not hesitate to mention this new campaign to the people who come in. If you mostly sell your products online, add links to your profiles on your homepage.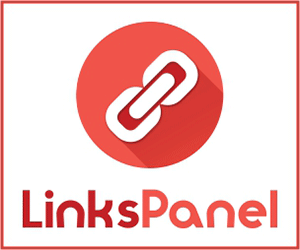 Some blogging platforms will even let you add a box to display a link to your profile, as well as your latest updates. Do not hesitate to write about your social media marketing campaign in your weekly updates.
You need to make your campaign valuable to get some subscribers. Your customers will subscribe to your social media updates if you share content they consider as valuable. Use social media to share links to your weekly updates and make sure you have some valuable and exclusive content as well.
You could for instance share announcements about new products or promotional offers. If possible, offer additional discounts to your subscribers or give them chances to win prizes. You could for instance give an immediate discount to the customers who sign up for your updates.
You need to have some goals for your social media marketing campaign. You will not get much from this campaign if you do not implement strategies designed to boost your sales. You could, for instance, use your social media marketing campaign to interact with your audience, answer to their questions and feature exclusive content about your new products to generate some interest.
Regardless of what you hope to accomplish with this campaign, find a way to keep track of your results and make some changes to your strategies if you do not get the results you wanted.
Your social media marketing campaign will be successful if you implement the strategies you just read. Do more research on this topic before you launch your campaign.