Many businesses, physical and electronic, are using mobile marketing campaigns to help their business grow. This is the newest tool available and one of the favorites currently in use by entrepreneurs.
The key is to think of the consumer in order to have a positive experience and not just slam people who do not wish to participate in your campaign. This article will help you make the most of mobile marketing and guide you in the right direction for not only growth but additional revenue generation, which is exactly what we all strive for at the end of the day.
One of the biggest mistakes made in mobile marketing campaigns is the act of sending large file text messages to the recipient. These people are on their cell phones or portable devices and using their phone plan which may not have unlimited coverage.
They do not want large messages or ads pushed onto them that take a period of time to load or possibly cost them money in overages or messaging costs. You are a stranger to them, and this will make them feel as if their personal life has been intruded upon. Do your best to stay away from lists, as they often lead to angry recipients who just had their phone storage consumed by a ridiculously large message from a stranger.
One of the best ways to ensure there aren't any conflicts with portable devices is to provide links to your mobile site. If you do not have one you need to get one as most people are using these devices for their web based content. This is far more important than you may think as many people with web access on their phones do not have 4 or 5 inch screens and they simply will not be able to see or navigate your site easily.
Obviously you need to use your marketing for current customers as they have been the supporters of your business and would in most cases not mind your offering them opportunities for special deals or services as long as they willingly gave you permission to contact them.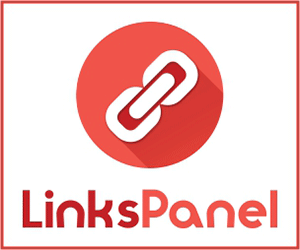 You should always request cell phone numbers from visitors or customers with the promise that you will not share the information with anyone else. This is a great way to build a list of interested parties without wasting your time sending messages to unknown and uninterested parties. Make sure that they can unsubscribe form your campaign easily.
It's always a good idea to post links to blogs so the recipient can visit to learn more or read additional content you may have available.
One of the worst things you can do is to message people at all hours of the day. These people are on their phones and do not want to be bothered at inopportune times like dinner or bedtime.
Don't spam people non stop or even daily. They will block you, possibly report you and you will have suddenly limited your businesses growth substantially.
As you can see, there isn't much to know to make a mobile marketing campaign successful. The key is to gear it towards the consumers' needs and lifestyle. If you follow these tips, your campaign will be a successful one and you will have a starting foundation of willing recipients to build upon with future campaigns.